You can hear some of my original music at my Soundcloud Page or even download it at my Bandcamp page http://russellleak.bandcamp.com/music
www.soundcloud.com/russellleak
Reviews: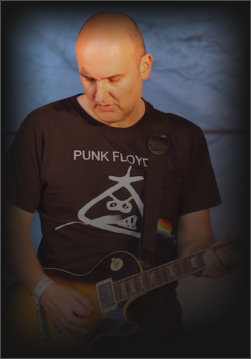 "Great songs and melodies"
Les Payne
"Russell sings with the voice of a thousand healing angels all rolled into one and plays the guitar as if it was a whole orchestra. "
Barefoot Doctor
"Fantastic music"
The Lions at Bledlow
"I had a wonderful evening. Thank you for a wonderful, memorable experience"
 J.A.
"We had many people say how much they enjoyed your music- thanks for making it such a good night"
Graham C.
Barefoot & Leakster
Music to inspire you and make you think – Positive Message Music
There's a video here:
You can download the album free here:
www.soundcloud.com/barefootandleakster
Please feel free to pass this free positive music on to all.
Join the mailing list to be informed of new releases.
I'm also in a smoking hot covers band called "The Hazards"
My Solo Album
My Album "Smile" is available by post – just ask:)
You can hear some of my original music at my Soundcloud Page or even download it at my Bandcamp page http://russellleak.bandcamp.com/music
www.soundcloud.com/russellleak
Download the album PDF, Lyrics and authors notes here
Join the mailing list here
Twitter: @russellleak
To hear The Response Collective – https://soundcloud.com/responsecollective