I've worked on every BBC Election show since 2005 delivering the 3D VR/AR, Touchscreen and full form graphics.
You can see video on the General Election May 2016 at the Vizrt Page.
Here I am sitting amongst a massive soak test of HPZ840s etc – getting them ready to ship to the BBC for the Elections project.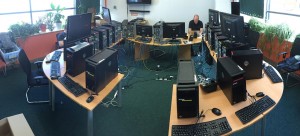 I also Project Managed the AR on on the BBC Scottish Referendum: Link
And here is the Danish Elections Augmented Reality Project
"Russell Leak has been a Project Manager for Vizrt UK for several years for major Broadcast Projects, which have included providing VR and AR graphics to the BBC for the local, European, general elections as well as the Scottish Referendum and also for TV2 Denmark.
During the project planning stage, Russell has the amazing ability to spot potential risk in advance and then deal with it, so that it is no longer a risk weeks before the event begins. Also, because Russell has a lot of experience with what's needed for virtual and augmented reality productions, he has created a bullet-proof VR "Production Umbrella", freeing up our operators and engineers and shielding them from Viz non-VR support tasks. Russell has saved Vizrt and our customers many days of wasted time, simply by allowing our system specialists to do the expert jobs they were trained for. I would not contemplate taking on a new Vizrt UK Special Project which did not include Russell Leak as Project Manager"
– Rex Jenkins – MD VizRT UK
And you can see a lot of the old election videos at my old Brainstorm YouTube Channel
Here's some of the team from GE2015: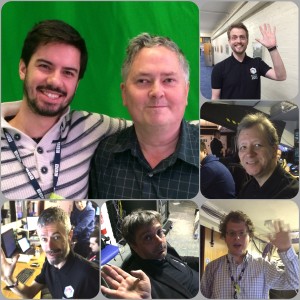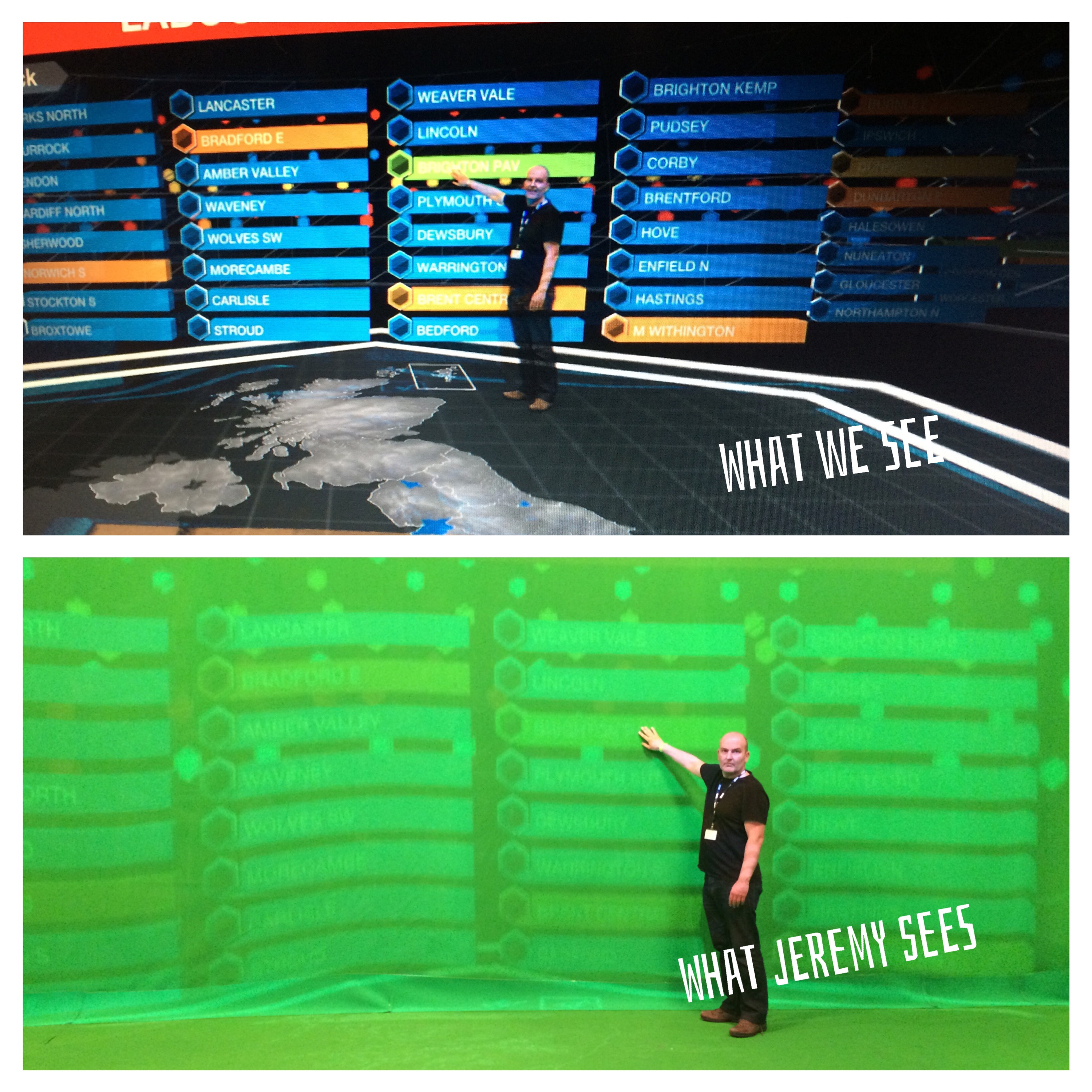 Here is an article from TVB Europe Magazine: